Creating a Google My Business profile – part 2
Creating a Google My Business Listing
In part 1 of this tutorial I explained what Google My Business is, how it works, and how it can help boost your local SEO.
In part 2 I'll show you how to create your account and optimise it.
Step 1: Create an account and claim your listing
Go to the Google My Business website and click the Manage Now button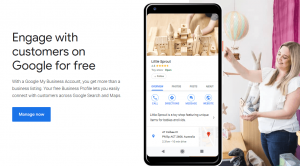 Following the prompts, enter your business name and other information as requested.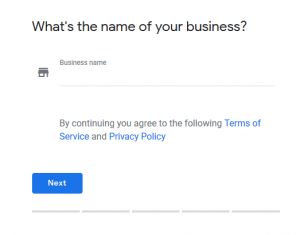 Once done you will be asked to verify your account.
Depending on your business type, you may be given the option to do this by phone or email. If not, then Google will snail mail a postcard to your business address containing a verification code. This usually takes around a week. When you receive it, login to your Google My Business account and enter the code to complete the process.
Step 2: Adding information and images to your profile
As mentioned in part 1 of this guide, Google search results favor businesses that provide the most detailed and accurate information. So once you've verified your profile, it's important to include as much information as possible in your listing. Doing this will ensure that potential customers are able to quickly get the information they need from your listing.
What you include will somewhat depend on your business and target audience. However, it's a good idea to make sure that your basic information such as business hours, contact details etc are correct. Also remember to add some photos of your business, products or services.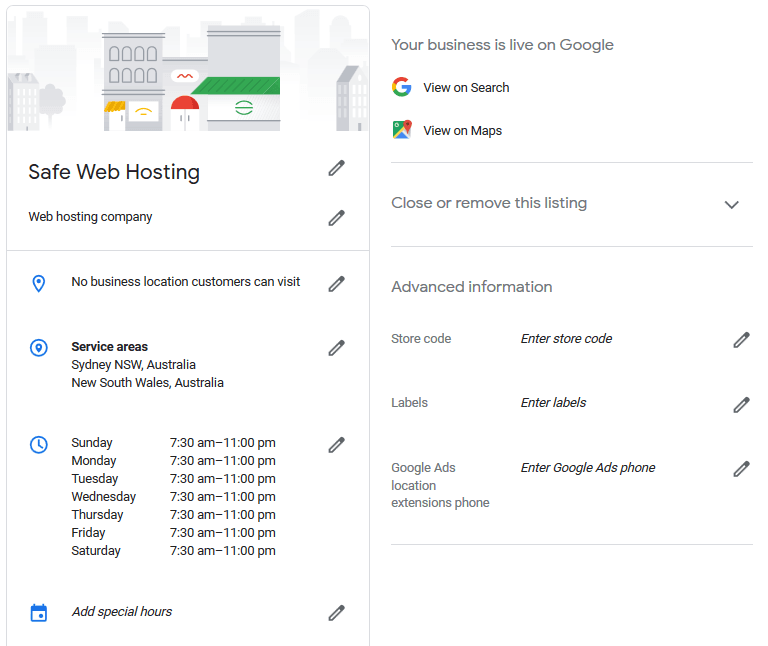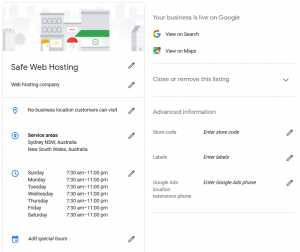 A great way to improve your SEO is by including keywords in your profile description. Think about the keywords or search phrases people may use when looking for your business, and include them in your content.
TIP:
Make sure your listing clearly describes what your business does, where it's located, and what it has to offer. Try looking at it from a customers point of view. What information you would look for? Would the information provided make you want to contact or visit your business?
Step 3: Don't forget about your listing!
Once you've created your profile and setup you listing, it would be natural to forget about it. Don't!
It's a good idea to check your listing periodically, and do the following:
Ensure all information is accurate and up to date
Respond to customer reviews and questions. This is an excellent way to interact with your customers, and show them that you care about their experiences
Check your Google My Business 'Insights'. These analytics will offer you a valuable glimpse into customer activities, including how they're finding your listing and what actions they take afterwards.
Add new content – this could something as simple as changing the photos in your listing.
It's strongly that you make the above tasks a priority as a part of your overall SEO strategy.
It won't take you long to do, and it can help to bring in more local business.